Goodridge Brake Lines Hoses and Fittings
Aston Martin V8 Volante
Having made the decision to change from the old carburettors to throttle bodies and fuel injection, the technician needed a set of fittings that could accomodate the very close hole centres of the injector feed pipes.
This fuel rail needed a very close set of AN fittings as the hole centres were only 122.5mm apart giving very little room and only enough space for a millimetre or two of clearance between the straight fittings attached to each 'T' adaptor.
How the V8 looked before the change to Goodridge AN fittings, throttle bodies and injectors.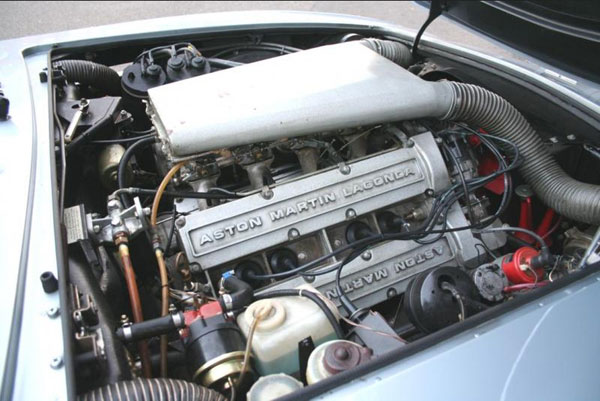 Here we can see the throttle bodies and the 9/16" -06 AN male fittings on the fuel injector feed pipes.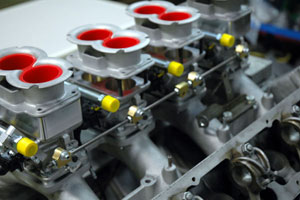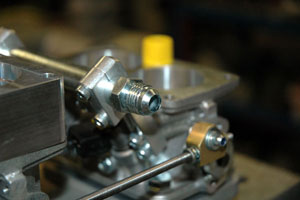 Pre-assembling the 200 series hose onto the 9/16" -06 AN straight connectors.


Checking the hole centres are correct before final assembly..


And the finished 'fuel rail' ready for fitting to the throttle body fuel feed pipes.


Parts used were 3 of -06 AN 'T' adaptors with 9/16" AN swivel female, 1 of 9/16" AN 90 degree, 6 of 9/16" AN straight connectors and approximately 5" of 200-06 hose.